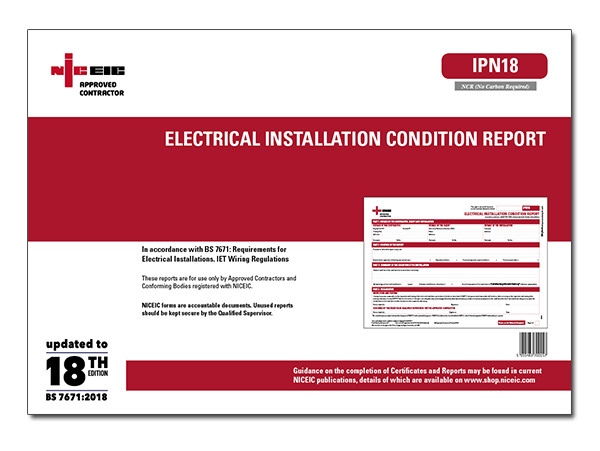 EICR and what it means for Landlords and Homeowners
An electrical installation condition report (EICR) is where the condition of your cables, switches, sockets, and other accessories are inspected.
The aims of an EICR report include:
To test whether the electrical installation is safe and in good condition, the results are recorded, and if any work is required this is recorded too.
Find any damage or wear and tear, that may affect the safety of the installation.
Find any parts of the electrical installation that do not meet the IET Wiring Regulations.
Risk-assess the chance of electric shocks or high temperatures.
Provide a record of the installation at the time of inspection, for future inspection and testing.
EICR can be conducted in two ways, a visual condition report or a periodic inspection report.
Visual condition reports are only recommended when installations in the home have been tested recently.
Periodic inspection reports test the installation and find hidden damage – these are the usual recommendations.
Having the electrical installations in your home inspected regularly is important to ensure peace of mind.
This is especially important for landlords, as new regulations require landlords to have electrical installations in their properties inspected at least every five years.
The new EICR regulations have been put in place to ensure the safety of those who are renting properties.
The report must be shared with prospective or current tenants, local authorities, and inspectors when relevant.
When requested, the report must be provided within 28 days.
These regulations also apply to Houses in Multiple Occupation, where a property is rented out to multiple tenants with shared facilities, for example, a kitchen and bathroom.
EICR regulations only apply to fixed electrical installations, however, it is recommended that landlords also carry out regular PAT testing on their electrical appliances.
If a property is newly built or has been completely rewired, it should have an Electrical Installation Certificate (EIC).
No further inspections would be required until five years after the issue of the EIC.
If you are buying a new home, an EICR is often recommended as part of the buying process.
Having an EICR conducted provides important information of the condition of the electrical installations in the home.
Here at KWE, we can conduct an EICR on your own home, on a new home if you are looking to buy or on multiple properties if you are a landlord.
And, if you are a landlord, we can also PAT test your electrical appliances, ensuring a high level of safety for your tenants.
We have over thirty years of experience and we are a NICEIC accredited electrical contractors.
This confirms to our prospective customers that we are a trustworthy business with an excellent reputation.
And we are more than happy to help!
If you require an EICR to be conducted on your property, don't hesitate to get in touch to receive your free quote.
Call us today on 01670 856 049 or email us on info@kwe.co.uk.